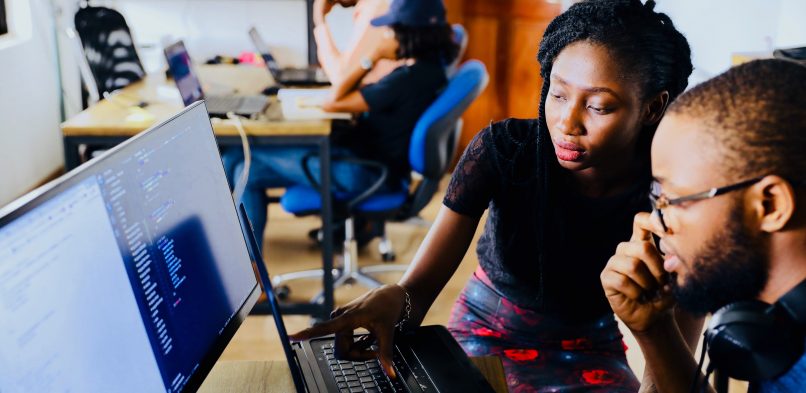 Where to study coding in Johannesburg?
November 1, 2020
Comments Off

on Where to study coding in Johannesburg?
Where to study coding in Johannesburg.
All in all Johannesburg, South Africa's biggest city and capital of Gauteng province. In turn it all began as a 19th-century gold-mining settlement. In addition Its sprawling Soweto township was once home to Nelson Mandela and Desmond Tutu.
Overall Coding teaches developers about how computers think and act. Thus computers would not know what or how to process code without the role of developers. In addition Coding incorporates teaching developers the process of testing, writing and debugging Including troubleshooting and maintaining the source code of the computer program.
Thus I am sure by now you have heard about or seen the hype around coding. In turn knowing how to code has rapidly become one of the most in-demand skills. Thus this is a ever growing demand across all industries, worldwide. In addition Learning and practising coding will improve your logic. Thus it will change the way that you see problems. In turn strengthening your logical reasoning.
Overall There are a lot of online coding courses available. Furthermore Gauteng is known for its fast pace and hard work lifestyle. All in all besides various financial and media industries, there are also great places to study coding in Johannesburg. Thus whether you're interested in software developer or data science. In turn you will find a course that suits your pocket and your schedule. Thus whether it part time or full time coding courses. In turn we've listed 10 places to study coding in 2020.
All in all Leading Edge is located in Sandton. In turn thet offer a variety of short courses in programming and IT. Thus they provide part-time and full-time study where in-person, instruction-led tuition. In addition online training is offered. All in all The Leading Edge Enhanced Learning Model connects a number of modes of learning over a period of time. In turn to guarantee the best outcome. Thus the Courses which they offer, include web design as well as programming (HTML, CSS, Bootstrap, Flash and others) and the list goes on. Take a look at the courses that they offer here.
Overall Code College is located in Woodmead. In turn they offer a wide variety of short and longer courses. There are two categories of courses – 'short courses' and 'Full Stack Web Coding Bootcamps'. Furthermore they also offer a variety of coding courses for kids, including Scratch, MBot Robotics and Python for kids. Their short courses cover JavaScript, .Net, Java, Android, Python, and more. Many of the courses take place over five days and include an online component.
All in all CodeSpace conduct classes online and in-person at their Cape Town campus. Thus for in-person classes, they use a method of teaching known as blended learning. In addition CodeSpace set themselves apart by using a passionate approach to learning. In turn they offer an intro to web course, frontend development course, backend-development and the list goes on.
All in all they have venues in Cape Town or Johannesburg where their courses take place. In addition they also include job search support and career coaching.
Overall ThinkCamp offers code tutoring for kids. Furthermore where they can learn to build apps, games or websites. In turn ThinkCamp's tutors aim to inspire kids with important digital skills during small online classes. They use the concept of Rocket Hour which is a small online extramural class.
All in all MasterGrade IT Learning Center is the longest-running IT training centre in South Africa. In turn they have been around since 1995. Furthermore offer a wide variety of courses, including, Web Design, Networking, Microsoft Office and PC Technician courses. All in all their programming course incorporates Microsoft Visual Studio, Create Mobile, Web and Desktop Applications.
Overall Coding Mamas is all about creating a society where every woman is able to "actively participate in the 4th industrial revolution. In turn be financially free and still have time to raise our future leaders". Thus They are mothers who support each other as well as motherhood and appreciate the importance of a comfortable childhood. All in all their Work Shops which are aimed at providing a hands-on experience to moms through learning to code. These are usually full-day events where child care is provided, allowing moms to learn knowing their children are in capable hands.
WeThinkCode is a non-profit organisation. Furthermore WeThinkCode involves no teachers or classes. In turn students utilise a peer-to-peer problem-solving setting. In addition they offer a two-year tuition-free course which is sponsored by various companies. Thus these companies aim to promote the development of local tech in the digital economy.
This course is for anyone between the ages of 17 and 35, who can commit to studying full-time for two years at one of their campuses. One does not need any prior education or coding experience, you simply need to pass their online application process. Applicants who are successful are invited to partake in a selection boot camp and then continue on to start the full-time course.
They offer an opportunity for young people to discover high-value tech and creative careers through their community content platform, Ez'Ntswembu. Individuals who are interested can start learning immediately through their online learning application process. The successful candidates are interviewed in-person. Once chosen, individuals enter a full-time, paid, on-the-job training programme where they learn Data Science & Data Engineering, Web Development, UX Strategy, UI Design and Copywriting and Multimedia. Included in their programme is 3 months of work experience at a leading employer.
Incus Data is situated in Centurion and offers a number of programming courses online or in their physical classrooms. Their courses strive to teach you more than just programming language and technology, they teach good coding practice and teach you better ways to make your code cleaner and easier to maintain. Programming courses which they offer include Java, .Net, C and C++, Web Development, Object-Oriented courses, as well as other programming courses such as Perl, SQL and Linux. You can take a look at all the courses they offer here.
At School of IT, we focus on the practical side of programming and IT which are either online or face-to-face at our Cape Town premises. We offer a wide variety of courses such as Web Design, SQL, PC Engineering, Programming courses, Social media, AutoCAD and MS Office. Programming courses include C#, Java, Python, Android and C++ and the list goes on. All of our programming courses are aimed at developing your skills and providing you with valuable insight into various fields. In turn, we help to empower you to make decisions about your career as well as your future. These courses put you ahead of everyone else and prepare you for the world of programming. We thrive on providing our students with flexibility, one-on-one and unique online training as well as giving you the option to write international exams. This is great options on where to study coding in Johannesburg.
We appeal to anyone and everyone, from people who have full-time careers and want to change their career to high school graduates who want to go into this line of work, to the housewife at home who as a deep interest in Coding.
Conclusion of Where to study coding in Johannesburg
If you're interested in studying coding in Johannesburg, we've provided some excellent options for you to choose from. However, at School of IT in particular, we offer industry-specific courses which are accessed in a stimulating environment. If you want to change careers in 2020, check out one of our many course options. At School of IT, you can become a well-recognized software developer. All in all, we provide one on one training and as a result, students gain industry knowledge and invaluable skills which separates them from the rest.
Always keep in mind that few industries offer job security as a career in coding, therefore resulting in the global tech skills gap, and the ever-growing demand for industry expert coders. You can take a look at all the courses where to study coding in Johannesburg here.