What makes us different?
What separates us is:
Overall we believe in the practical approach to programming and any IT course, hence you will have a portfolio of industry related work

Flexibility: we fit into your schedule! Start a course anytime! Once you register, your personal mentor contacts you and arranges times and dates that fit into your schedule! (PS: sessions should be a minimum of 2 hours long)

One on One training, private attention!

Vast Knowledge, all our mentors are certified and have that fun/serious edge to them (IT should be fun)

Have the option to get internationally accredited and recognized in under 6 months!

We assist you in getting a job!

Furthermore what you gain in 5 days to 6 months with our short courses is most often more than what you gain in 1-3 years at other institutions. Read our reviews here: What clients say
Onsite Training
Our Mission
Mission:
Overall our mission is simple; We want to share valuable market related knowledge, no frills no fuss. Thus we want to pass on our vast knowledge and empower people, that they grasp and get all required skills/expertise. Thus knowledge is power. In turn gives you confidence in the field. We want you to become internationally accredited and recognized including getting an industry job in under 6 months!
All in all we are client and industry focused. In turn we focus on Microsoft, Oracle, Comptia and Adobe qualifications to gain international exposure and levels. Not to mention, If you want to be a developer or start a profession in IT, start today! Learn what matters.
Job Success Stories
Job Success Stories:
See Stefan Hestermann's success story: He did a 6 month Software Engineering course and got his Microsoft Technology Associate certificate in Python (internationally accredited and recognized). He went from being a student graduating in November 2019, to getting a job as a Systems Stock coordinator for Zest Fruit (Stellenbosch) in January 2020!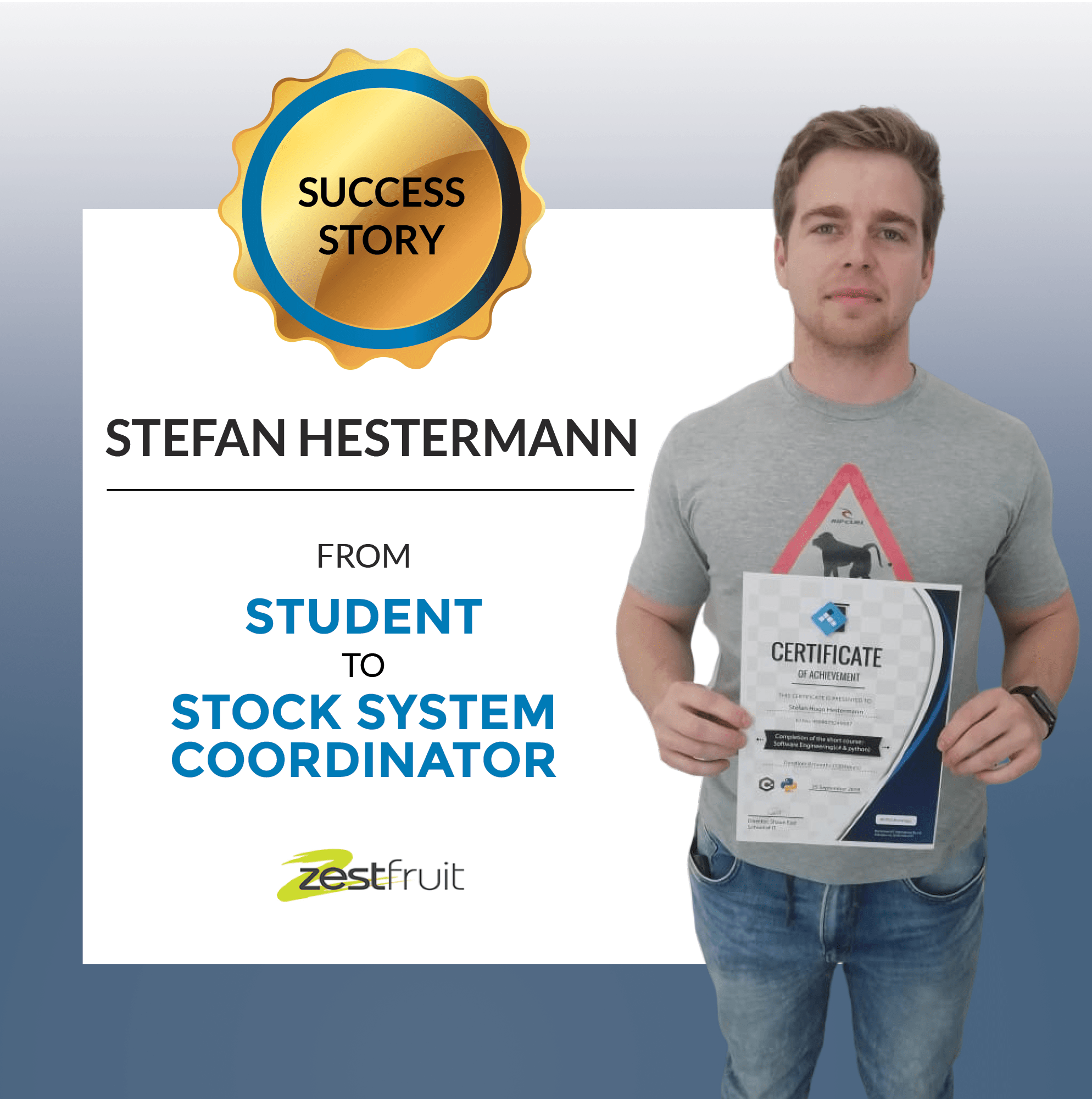 See Conna Tejada success story: He did an intro programming course and an advanced programming course. At the time he was selling loans at rcs and in June 2019 got a job as junior web developer at Hex Africa!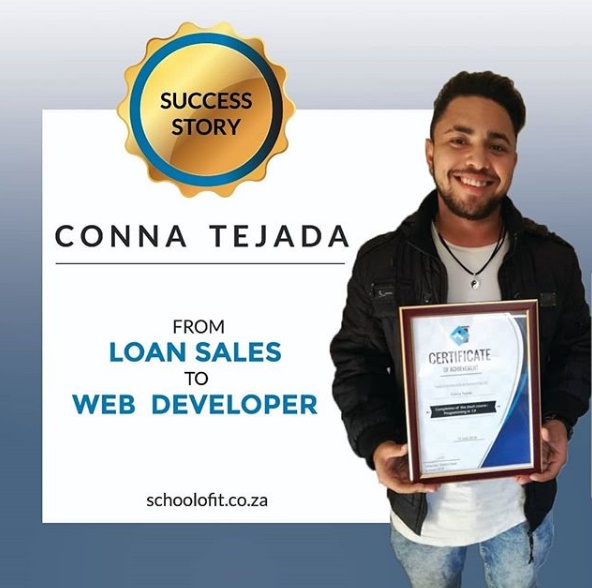 1 on 1 Attention
Individual Attention:
We make sure you remain relevant and focused for the field. Furthermore from the very start of your course, you get individual attention. Not to mention resources and industry knowledge to separate you from the rest and make you hire-able and in demand!
Our lecturers give you one on one training to insure successful understanding and a positive outlook on the subject. Thus we at School of IT give you the tools to succeed and to start earning!
Coding for Kids
Coding for Kids:
We make sure coding is fun for kids and interactive. You build simple games and have fun whilst learning the logic of programming! – Ryan learning to code with scratch..
Trusted by:
Note: Carousel will only load on frontend.