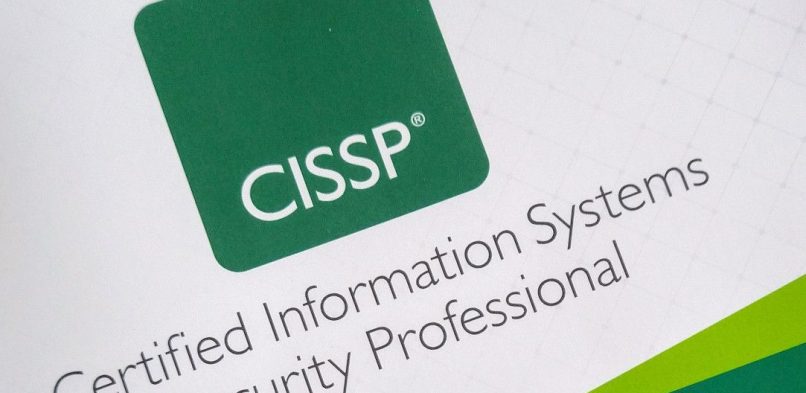 Get Internationally Accredited & Recognized
CISSP Courses
CISSP Certification Training, South Africa.
Adding CISSP certification to your cybersecurity resume signifies to recruiters and employers that you are among the top candidates in the information security industry. This credential also guarantees that you have at least four or five years of hands-on experience.
CISSP® – Certified Information Systems Security Professional
Lesson 01 – Course Introduction.
Lesson 02 – Domain One: Security and Risk Management.
Lesson 03 – Domain Two: Asset Security.
Lesson 04 – Domain Three: Security Architecture and Engineering.
Lesson 05 – Domain Four: Communication and Network Security.
Why Learn Certified Information Systems Security Professional (CISSP)?
Overall CISSP (Certified Information Systems Security Professional) is an independent information security certification granted by the International Information System Security Certification Consortium, also known as (ISC)².
When is Information Systems Security Professional Courses Offered?
Overall learn Advanced security anytime and anywhere. We have 3 training options and we have award-winning IT courses. In turn identify and implement client side and integration technologies. Thus learn how to create and manage your own security features.
Part-Time
Fast forward your career in the IT industry with a part-time Security courses at School of IT. All in all the Part-time CISSP courses that allow working professionals to transition into a new skill set while working. In turn at School of IT we are agile and can customize a data analyst course to the individual. Start anytime and choose your hours!
Full Time
Are you ready to start a career in IT? In turn learn about security and cyber security as a full time student at School of IT. Thus beginning your career as a Cyber Security Analyst. Start anytime and manage your own contact hours with your mentor!
High School
In addition prepare for the future by learn about advanced security for networks while you're still in high school. Have the option to get internationally accredited and recognized before you even finish school!
Corporate
All in all upskill yourself or your company by learning about about cybersecurity while you're working. Thus no matter where you are, you can upskill yourself and get internationally accredited and recognized in under 3 months!
CISSP Course Objectives
Overall by the end of the CISSP Certification Course, Students will have knowledge in:
Understand and Apply Security Concepts
Evaluate and Apply Security Governance Principles
Determine Compliance and Other Requirements
Legal and Regulatory Issues that Pertain to Information Security in a Global Context
Requirements for Investigation Types
Develop, Document, and Implement Security Policy, Standards, Procedures, and Guidelines
Identify, Analyse, and Prioritise Business Continuity (BC) Requirements
Contribute to and Enforce Personnel Security Policies and Procedures
Understand and Apply Risk Management Concepts
Understand and Apply Threat Modelling Concepts and Methodologies
Apply Supply Chain Risk Management (SCRM) Concepts
Establish and Maintain a Security Awareness, Education, and Training Program
CASP+ Course Objectives
Overall by the end of the CASP+ Course, Students will have knowledge in:
CompTIA Advanced Security Practitioner (CASP+)​ Course Outline
Module 1 – Supporting IT Governance and Risk Management
Identify the Importance of IT Governance and Risk Management
Assess and Mitigate Risk
Integrate Documentation into Risk Management
Module 2 – Leveraging Collaboration to Support Security
Facilitate Collaboration Across Business Units
Secure Communications and Collaboration Solutions
Module 3 – Using Research and Analysis to Secure the Enterprise
Determine Industry Trends and Their Effects on the Enterprise
Analyse Scenarios to Secure the Enterprise
Module 4 – Integrating Advanced Authentication and Authorisation Techniques
Implement Authentication and Authorisation Technologies
Implement Advanced Identity and Access Management
Module 5 – Implementing Cryptographic Techniques
Select Cryptographic Techniques
Implement Cryptography
Module 6 – Implementing Security Controls for Hosts
Select Host Hardware and Software
Harden Hosts
Virtualise Servers and Desktops
Protect Boot Loaders
Module 7 – Implementing Security Controls for Mobile Devices
Implement Mobile Device Management
Address Security and Privacy Concerns for Mobile Devices
Module 8 – Implementing Network Security
Planning Deployment of Network Security Components and Devices
Planning Deployment of Network-Enabled Devices
Implementing Advanced Network Design and Network Security Controls
Module 9 – Implementing Security in the Systems and Software Development Lifecycle
Implement Security throughout the Technology Lifecycle
Identify General Application Vulnerabilities
Identify Web Application Vulnerabilities
Implement Application Security Controls
Module 10 – Integrating Assets in a Secure Enterprise Architecture
Integrate Standards and Best Practices in Enterprise Security
Select Technical Deployment Models
Integrate Cloud-Augmented Security Services
Secure the Design of the Enterprise Infrastructure
Integrate Data Security in the Enterprise Architecture
Integrate Enterprise Applications in a Secure Architecture
Module 11 – Conducting Security Assessments
Select Security Assessment Methods
Perform Security Assessments with Appropriate Tools
Module 12 – Responding to and Recovering from Incidents
Prepare for Incident Response and Forensic Investigations
Conduct Incident Response and Forensic Analysis
Cyber Security Objectives
Course Objectives.
By the end of the Cyber Security course, students will have usable knowledge of the following:
Overall learn fundamental principles of cybersecurity management.
Actively learn how to scan networks.
All in all Learn to design a secure network topologies.
Understand procedures for threat analysis.
In turn troubleshoot various security systems.
Learn basic principles of cybersecurity management.
Understand cybersecurity culture.
All in all evaluate risks and threats.
Learn corporate governance, policies and the world wide web regulations.
Career Prospects
The career prospects for CISSP graduates are excellent and high in demand. Computers is everywhere: on all platforms and devices and in all countries around the world!
Security Analyst.
Security Engineer.
Security Architect.
Security Administrator.
Security Software Developer.
Cryptographer.
Cryptanalyst.
Security Consultant.
Alternative Courses