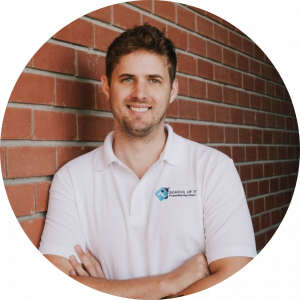 IT Consultant: Shaun East
BSc honours IT (University of Greenwich - UK)
Shaun deals directly with each and every client, making sure they enjoy the courses to the fullest. After working as a lecturer for over 9 Years, Shaun brings his experience and wealth of knowledge to School of IT.
Shaun is a fun-loving guy who is passionate about business and client satisfaction.
Shaun is an expert in c#, java, vb, html, css, javascript, wordpress and many more.
He holds a BSc honours in IT from the University of Greenwich, including several Microsoft certifications, Adobe and an advanced diploma in Computer Studies including a diploma in Information Systems.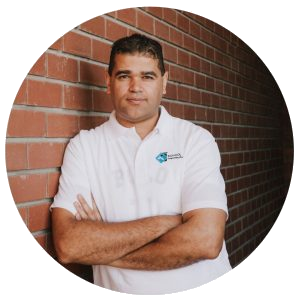 Andre Snell
Post Graduate Diploma (UCT) & GetSmarter Certificate in Web Design (UCT)
Andre has been lecturing for School of IT for over 1 year, He is proficient in many IT languages including c#, Java, Python, SQL, Data Science, HTML5, CSS3, Javascript, and more! Andre has over 11 years of educator experience from working in high school to tertiary.
Apart from IT , Andre loves cycling
Andre is patient, dedicated and often asks questions to solidify knowledge. We are proud to have him on our team!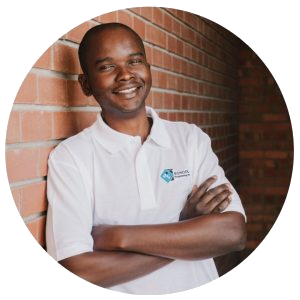 Joel Mukanya
Software Engineering (Tshwane University of Technology)
Joel has been lecturing for School of IT for 2 years, He is proficient in many IT languages including C++, Java, Python, SQL, Data Science, HTML5, CSS3, Javascript, Angular and more!
Apart from IT languages, Joel is also fluent in french.
Joel is patient, dedicated and pays attention to detail. We are proud to have him on our team!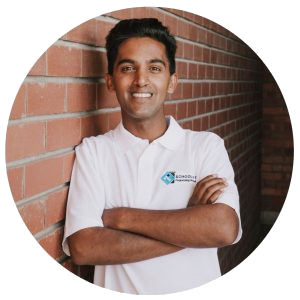 Yadhir Maharaj
Higher Certificate Information Systems Engineering
Yadhir, nicknamed "Yadz", has been lecturing for School of IT on a part time basis since 2018. He works in the IT industry at iOCO as a software developer. He is passionate about sharing his knowledge to help empower individuals to achieve their goals
Yadz is an expert in c#, java, python, html, css, javascript, sql and so much more!
Fun fact: He is a professional magician and 5 ball juggler who enjoys fire juggling too!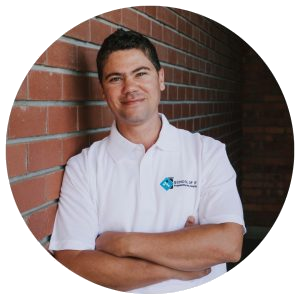 Logan Pangel
B.Ed in IT and Business Studies (Prestige Academy)
Logan, a Somerset West local, has been mentoring for School of IT for over a year. Logan can help you with SQL, A+, CCNA and CNWA.
He enjoys meeting new people, playing chess in his off time and handles his mentoring with a simplistic, effective and approachable manner.
Logan is patient, dedicated and often goes the extra mile with notes to solidify knowledge. We are proud to have him on our team!