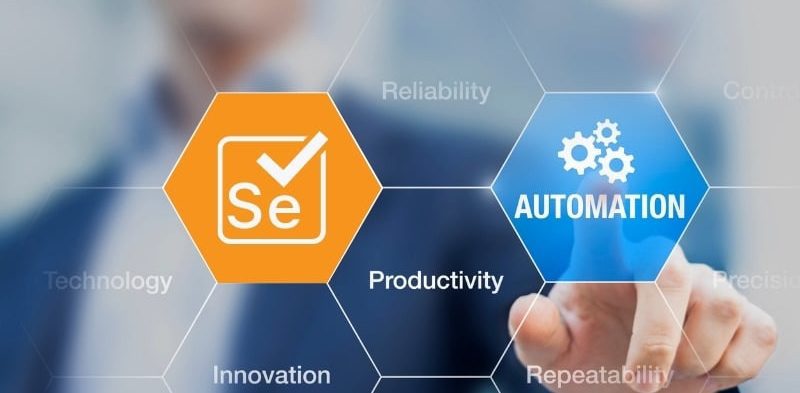 Get Internationally Accredited & Recognized
Software Testing Courses
Questions to ask yourself about the Software Testing Courses.
Is Software Testing Courses in demand? – Yes very HIGHLY. There's a real shortage of test automation in the workplace. Thus creating a massive demand for our python, java and Test Automation With Selenium courses. The top 3 jobs in South Africa today is software development (python and Selenium). Selenium is among the most in-demand test automation software using mainly python or java.
Is what I learn relevant and of value? – Most definitely and it's current, up to date framework and tools. Furthermore you learn from experienced web developers/lecturers and strong Selenium and web development content.
Can I get a job as a Software Tester after? – Definitely yes, get a job easier by writing your ISTQB CTFL exams.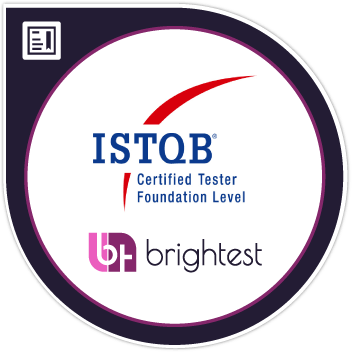 Upcoming Test Automation Courses
Property Based Testing with ScalaCheck. 20 hours.
WinRunner. 20 hours.
Unit Testing with Python. 20 hours.
Introduction to Model Based Testing. 20 hours.
Unit Testing with PHPUnit. 20 hours.
Why Software Testing?
Software Testing?
All in all Selenium is an open source tool which is used for automating the tests carried out on web browsers (Web applications are tested using any web browser). Overall our Software Testing course covers the process to execute intentional system inspections. All in all this includes the functionality of a system, program, or application. Thus testing involves techniques to locate software bugs and can also allow organizations to recognize the risks of software implementation.
Software Testing explained
Software Testing investigates applications or functions of systems correctly. In turn it tests if the system is reliable to all types of input. Including suitable time frames and reaches appropriate desired outcomes. Overall learn Selenium Software anytime and anywhere. We have 3 training options and we have award-winning software courses. In turn identify and implement client side and integration technologies. Thus learn how to create and manage your own test automation software.
Why choose Selenium for testing?
Overall Selenium is a portable framework for testing web applications. Thus Selenium provides a playback tool for authoring functional tests without the need to learn a test scripting language (Selenium IDE). In turn tests can then run against most modern web browsers. Selenium runs on Windows, Linux, and macOS.
When is it Offered?
Learn Software testing anytime, anywhere!
Overall learn to test software anytime and anywhere. We have 3 training options and we have award-winning coding courses. In turn identify and implement best practices.
Part-Time
Fast forward your career in the IT industry with a part-time Selenium courses at School of IT. All in all the Part-time courses allow working professionals to transition into a new skill set while working. In turn at School of IT we are agile and can customize a web development course to the individual. Start anytime and choose your hours!

Full Time
Are you ready to start a career in IT? In turn learn Introduction To Test Automation With Selenium as a full time student at School of IT. Thus beginning your career as a Test Automation With Selenium. Start anytime and manage your own contact hours with your mentor!

High School
In addition prepare for the future by learn the Selenium Software while you're still in high school. Have the option to get internationally accredited and recognized before you even finish school!

Corporate
All in all upskill yourself or your company by learning to code while you're working. Thus no matter where you are, you can upskill yourself and get internationally accredited and recognized in under 6 months!

Intro Software Testing Course Objectives
Overall by the end of the intro Selenium course students will have usable knowledge of the following:
Introduction to Test automation with Selenium Software.
Use Selenium test suite effectively in real projects.
Understanding locators and ID, CSS, XPath and Name locator types.
Including Selenium WebDriver and JUNIT.
Keyboard and mouse events.
TestNG and cross browser testing.
Handling pop-ups.
Advanced Software Testing Course Objectives
Overall by the end of the advanced Selenium course students will have usable knowledge of the following:
Advanced Selenium WebDriver.
Dynamic content and pop up windows.
Apache Ant.
Running tests and test scenarios.
Test automation with Selenium and Ruby or python.
Ruby or python programming
Intro to ruby or python for test automation
Career Prospects
Job Opportunities
The career prospects for Software courses are excellent and high in demand. Selenium is an excellent automation testing software.
All in all become a Junior Tester.
Become an Automation Tester.
Furthermore a Web Developer.
Overall become a Software Developer.
Software Developer.
Furthermore a Software Tester.
Systems Architect.
Alternative Courses