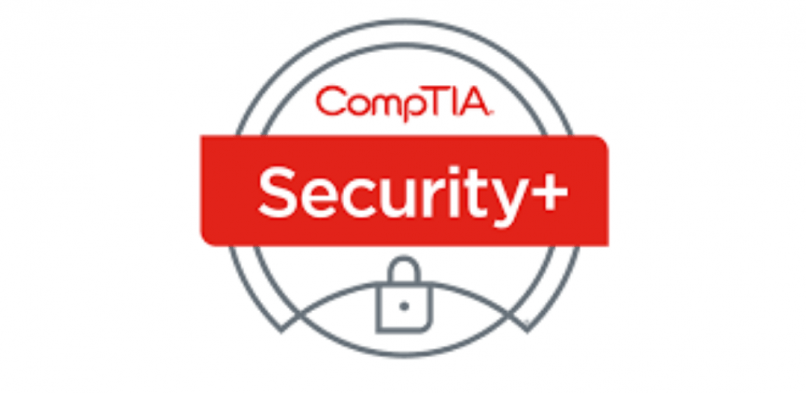 Get Internationally Accredited & Recognized
Questions to ask yourself about the Security++ Courses.
Is Security+ in demand? – Yes very HIGHLY. There's a real shortage of IT Technicians in the industry. Thus creating a massive demand for our Security+ and pc engineering courses. The top 3 jobs in South Africa today is in IT Security. Having an IT qualification and practical skill is among the most in-demand skillset to have in the cyber world of today.
Is what I learn relevant and of value? – Most definitely and it's current, up to date security practices, tools and terminologies. Furthermore you learn from experienced IT lecturers and strong security+ content.
Can I go into a IT security career after? – Definitely yes, get a job easier by getting Internationally accredited and recognized by writing your Comptia Security+ exam/s or carry onto the Cybersecurity path (CySA):
Why Security+?
The CompTIA Security+ is a vendor-neutral certification that deals with several key concepts in IT security, including networks, data and host security, threats and vulnerabilities, compliance, access and identity control, and cryptography. At School of it we offer:
An IT Fundamentals course (for IT fundamentals),
An A+ course (for Hardware fundamentals)
An N+ course (for Networking terminologies and wifi, routers etc).
A Linux course.
A Security+ course (Protecting your network and computer).
A Cloud+ course (Cloud essentials).
A Pentest+ course (Penetration testing – Cybersecurity).
A CySA+ course (Cybersecurity and hacking).
When is it Offered?
Overall learn Security+ anytime and anywhere. We have 3 training options and we have award-winning IT courses. In turn identify and implement client side and integration technologies. Thus learn how to create and manage your own networks.
Part-Time
Fast forward your career in the IT industry with a part-time networking and hardware courses at School of IT. All in all the Part-time Security+ courses that allow working professionals to transition into a new skill set while working. In turn at School of IT we are agile and can customize a pc tech course to the individual. Start anytime and choose your hours!
Full Time
Are you ready to start a career in IT? In turn learn about Security+, networking (N+) and pc hardware (A+) as a full time student at School of IT. Thus beginning your career as a IT Security Specialist. Start anytime and manage your own contact hours with your mentor!
High School
In addition prepare for the future by learn about security of networks while you're still in high school. Have the option to get internationally accredited and recognized before you even finish school!
Corporate
All in all upskill yourself or your company by learning about infastructure security while you're working. Thus no matter where you are, you can upskill yourself and get internationally accredited and recognized in under 6 months!

Security+ Course Objectives
Overall by the end of the Security+ course students will have usable knowledge of the following:
Identify the components of information security.
Understand the basics of networking and security.
Properly and safely diagnose, resolve and document common security issues.
Implement cryptographic solutions.
Apply security task and techniques for hosts and software.
Apply troubleshooting skills.
Implement security for networks.
Understand organizational security structures.
Address security threats and contingency security measures.
Conduct security assessments to detect vulnerabilities.
Career Prospects
The career prospects for IT graduates are excellent and high in demand. Computers is everywhere: on all platforms and devices and in all countries around the world!
Security Specialist
IT Manager
IT Technician
Cybersecurity
IT Engineer
IT Support
Alternative Courses
ⓘ Write your international exams in the comfort of your own home!
ⓘ 10 Reasons to choose School of IT
1. Internationally award-winning courses: Best Coding Bootcamp Winner Switchup 2020.

2. Get internationally accredited and recognized in under 6 months - by writing your Microsoft, Oracle, Comptia exams.

3. Courses are available anytime. This means you can start when you want to.

4. We fit into your schedule - this means once you register, your personal mentor contacts you within 2 working days and arranges times and dates that fit into your schedule (minimum session is 2 hours).

5. You get assigned your own personal mentor - he only teaches you at that time.

6. We are practical: You build practical examples directly with your personal mentor and on your own. As programming or any IT course be practical. thus have a workable portfolio for the job market!

7. You don't lose your hours like conventional training institutions. This means you will always have your hours and can cancel a lesson or postpone it,

8. We assist you in getting an industry job.

9. We are Microsoft certified professionals, Adobe certified experts and recognized by employers in the IT industry.

10. The only training provider to provide 3 training options, (*Our Venues, 1 on 1 Online, *We come to you)

* Western cape only, 1 on 1 internationally award-winning online training for other provinces and country's.
💳 Payment plan
All 30 hour courses and less are full payment before commencement. Over 30 hours: you can pay per 20 hour intervals.
🏅 Internationals
All international exams are additional in price: +-R800 per exam. We assist you booking online and choosing an approved centre closest to you to write! PS: you can write worldwide!