Get Internationally Accredited & Recognized
GitHub Courses
GIT Training Courses
GitHub, Inc. is a platform and cloud-based service for software development and version control using Git, allowing developers to store and manage their code.
GIT Training Courses
Gerrit Code Review. 10 hours.
Github Copilot. 20 hours.
Kubernetes and Gitlab. 14 hours.
Git for Users. 10 hours.
Git for Victims of Subversion. 10 hours.
Release Management and Deployment with Distributed Version Control System. 10 hours.
Comprehensive Git. 20 hours.
Bitbucket. 20 hours.
Why Learn Git?
All in all Git is a free and open source distributed version control system designed to handle everything from small to very large projects with speed and efficiency. Git is easy to learn and has a tiny footprint with lightning fast performance. Source: GIT
Part-Time
Fast forward your career in the IT industry with a part-time course at School of IT. In turn Part-time courses allow working professionals to transition into a new skill set while working. Moreover at School of IT we are agile and customize a course to the individual.
Full Time
Ready to start a career in IT? Learn to use git as a full time student at School of IT. Thus beginning your career.
High School
Learn to an online repository tool and prepare for the future while you're still in high school.
Corporate
Learn GIT and up skill yourself or your company while you're working. Thus no matter where you are, we come to you and give the tools to move up in your company.
All in all we provide one on one training and as a result students gain industry knowledge. Thus this is what separates you and us from the rest.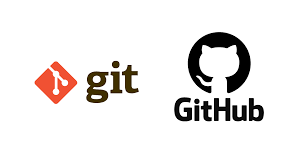 Course Objectives for GIT Courses.
By the end of the git training course, students will have usable knowledge of the following:
Be able to understand Git.
Understand the use of the Git Repository.
Recording changes to the git repository.
Learn about actions and commands.
Use the commit history.
Learn Branch Management.
With attention to branching and merging.
Overall understand remote branches.
Including a Git on the Server.
Learn how to contribute and maintain a project.
Including modules and sub modules.
Not to mention GIT configuration.
Learn about GIT attributes.
Including interactive staging.
Furthermore hosted Git (GitHUB).
Getting Git on a Server.
Including generating SSH Public Key.