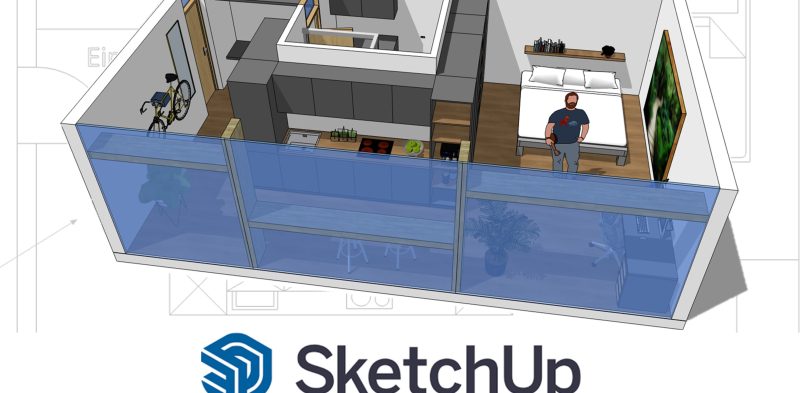 SketchUp Courses
July 7, 2023
Comments Off

on SketchUp Courses

Get Internationally Accredited & Recognized
Sketchup Courses
SketchUp Training
All in all unlike some other 3D modeling and design software, SketchUp has a relatively short learning curve, making it accessible to beginners and experienced users alike. With its intuitive interface and simple tools, you can quickly create 3D models of your designs without getting bogged down in complicated menus or commands.

Why use SketchUp?
Why SketchUp Courses?
Overall SketchUp is a suite of subscription products that include SketchUp Pro Desktop, a 3D modeling Computer-Aided Design program for a broad range of drawing and design applications — including architectural.
SketchUp Offered
Part-Time SketchUp Courses
Kick-start your career in the industry with a part-time SketchUp student at School of IT. In turn Part-time SketchUp courses allow working professionals to transition into a new skill set while working. Moreover at School of IT we are agile and customize a course to the individual.
Full Time SketchUp Courses
Ready to start a career in Modelling or Architecture? as a full time SketchUp course student at School of IT. Thus beginning your career or improve your skills.
High School SketchUp Classes
Prepare for the future while you're still in high school. Thus no matter where you are, we come to you! Thus giving you the SketchUp skills to pursue your dreams!
Corporate SketchUp Training
Level up yourself or your company while you're working. Thus no matter where you are, we come to you and give the tools to move up in your company.
SketchUp Course Objectives
SketchUp at Glance
Templates
Toolbars and components
Model settings
Drawing Tools
Line tool
Rectangle tool, circle tool, polygon tool, and arc tool
Freehand tool
Preparing the Development Environment
Installing and configuring SketchUp
Setting up templates, toolbars, and working files
Modeling
Applying 2D CAD drawings
Implementing a base
Building the external shell
Shaping shell slopes
Forming openings
Applying internal walls, windows, and doors
Capping the roof
Materials
Adding materials to objects
Importing images
Creating textures
Modifying the material placement
External Features
Adding the water feature
Working with landscaping
Implementing the path edge
Adding external planting
Internal Features
Modeling the interior fixtures
Building the low units
Building the high units
Adding trim
Decorating the interior
Loading furniture
Styling and Scenes
Styling the model
Adding a watermark
Cutting sections
Creating elevation scenes
Creating plans and sections
Adding perspective views
Geolocation
Locating the model
Mapping shadows
Creating a shadow study
From Model to Reality
Using JPEG and PNG
Using KMZ for Google Earth
Career Prospects
The career prospects for completion of a revit or SketchUp course are excellent and high in demand. Modelling and 3D design is everywhere.
SketchUp specialist.
Landscape Architect.
Mechanical Drawer.
Site Architect.
Engineering.
Alternative Courses